The houses are located in a privileged environment of the province of Burgos.

They have anything you need to guarantee a comfortable and nice stay. We roast lumps on request in our firewood oven.

-On request we roast lamb and blood sausage of Burgos: €140.
-In July and August you can rent an apartment from 5 to 10 rooms with kitchen. They also rent bedrooms with right to have kitchen.
-Ask about our personalized offers for weekends and full weeks.
WHERE TO GO
Ciudad Romana de Clunia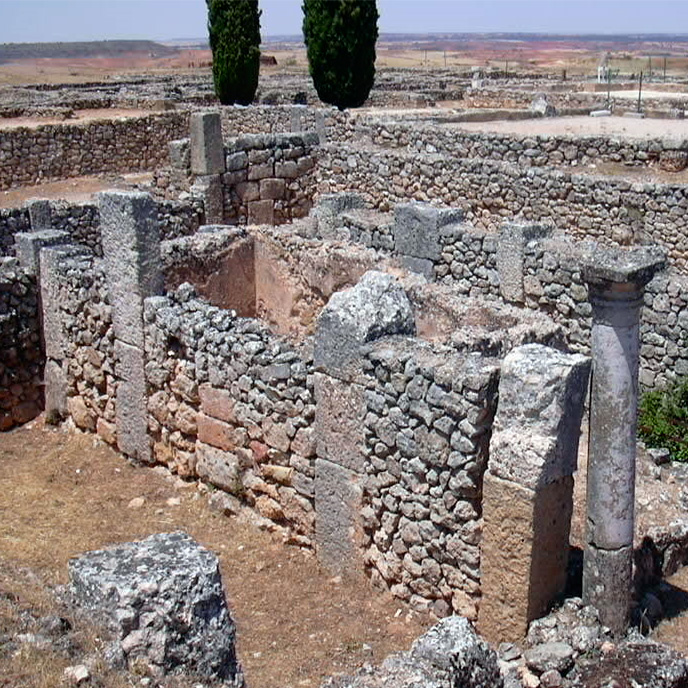 Clunia was Celtiberian first and was after Roman, and in it there are left different archeological remains, including mosaics. Its Interpretation Center, the forum, and above all, the theater stands h...
Cañón del Río Lobos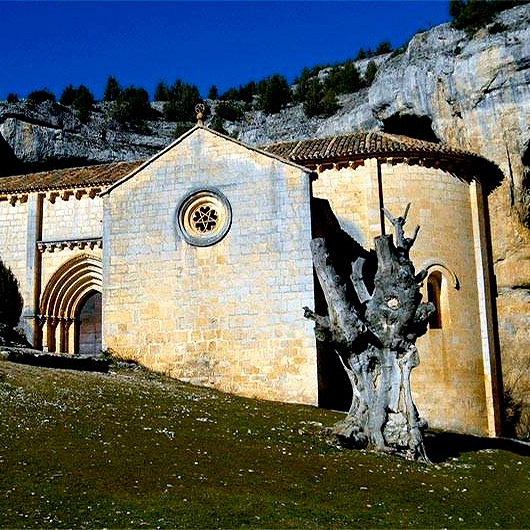 Axis of Natural Park of the River Lobos where the vultures are the kings of the air. La Casa del Parque in Ucero, and location of the Templar church of San Bartolo and Cueva Grande are charismatic. Th...
Monasterio de Santo Domingo de Silos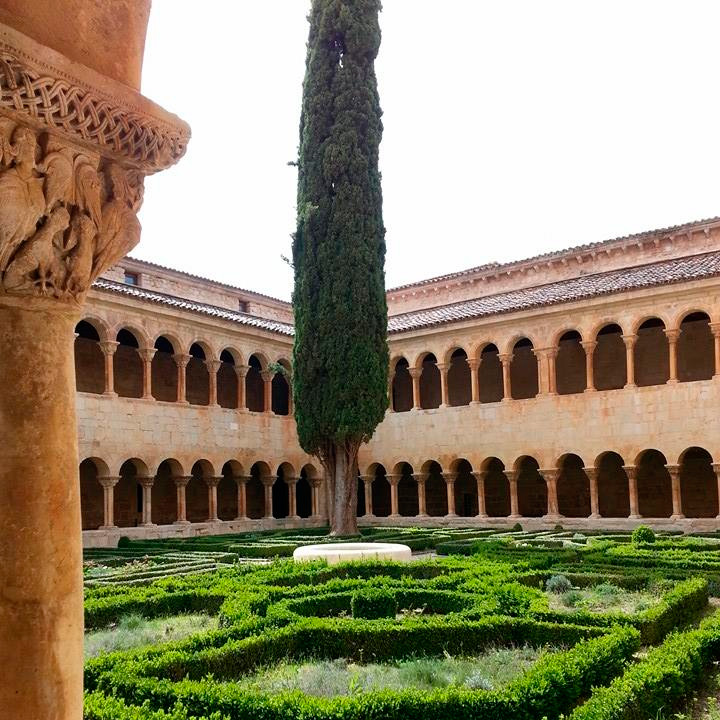 Its cloister of perfect harmony which invites you to reflection, peace and dreams, while delighting the eye with the jewels of western architecture which is reflected in the capitals of iconography th...
UPCOMING EVENTS
San Ildefonso
En Casarejos, del 23 al 24 de enero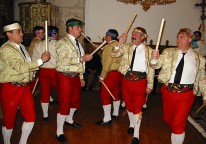 En Casarejos se festeja a San Ildefonso con unas danzas de paloteo en el interior de la parroquia, vistiendo los danzantes con trajes goyescos. Es común en varios pueblos del antiguo marquesado de San...
Fiesta de los Jefes
En Santo Domingo de Silos, 28 de enero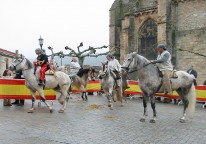 En el último sábado de enero. Escenificación de la hazaña de los silenses contra el ataque de los árabes. Cencerradas, pasacalles,"las crestas", carrera de jinetes de San Anton, carrerillas de los chi...
Las Candelas y San Blas
En San Leonardo de Yagüe, del 2 al 3 de febrero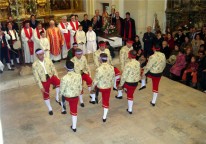 Se celebran los días 2 y 3 de febrero, son una auténtica rememoración de ritos y danzas celtibéricas, que representan las raíces profundas del pueblo. Lo más peculiar de estos días son las danzas de p...
ENVIRONMENT´S INFORMATION
Rabanera del Pinar
It belongs to the Natural Protected Space Mountain Chain of "la Demanda" with its beech, white oak, black oak, birch, holly and white pine forests. It is close to the beginning of the Natural Park of the river Lobos. Its parish is from the end of XVI century and it has the graveyard and some Romanesque elements, the bell tower is hundred meters raised in a rock. The Cattle Route from Segovia passes over the term. The Bridge of Soria highlights. The Path of Pine Forest of Urbión BU-11 is highlighted by the pine forest environment, of a medium difficulty and with an approximate time of four hours in its 10 kms through a mount which provides mushrooms in autumn.
Tours

* Cañón del Río Lobos.
* Lagunas de Neyla.
* Santo Domingo de Silos.
* Clunia (Ciudad Romana).
* Covarrubias.
* Lerma.
* Fuentona de Muriel.
* Calatañazor.
* Laguna Negra.
* Peñaranda de Duero.
* Museo de los Dinosaurios en Salas de los Infantes.
Activities
Senderismo, Cicloturismo, Recogida de Setas en época, Excursiones a Caballo a 10 Km., Pelota en Frontón Municipal.